Quality of life and quality of care at the end of life
Quality of life is an individual multidimensional concept, which includes personal and socio-environmental factors, physical, psychological and social dimensions, which can be measured with the combination of objective and subjective variables. For all these reasons, it is a personal and individual concept, which depends on previous experiences and memories, and which takes into account the person's integrity together with his or her values and beliefs. The knowledge of this is of great value in order to know the result of the care provided by the different care services, and especially at the end of life.
A recently published paper* on the quality of care at the end of life in patients with advanced organ failure and the perception of their relatives is of great interest, as it puts the focus of the research on aspects which, although subjective, provide a great deal of information on unmet needs and on the care objectives.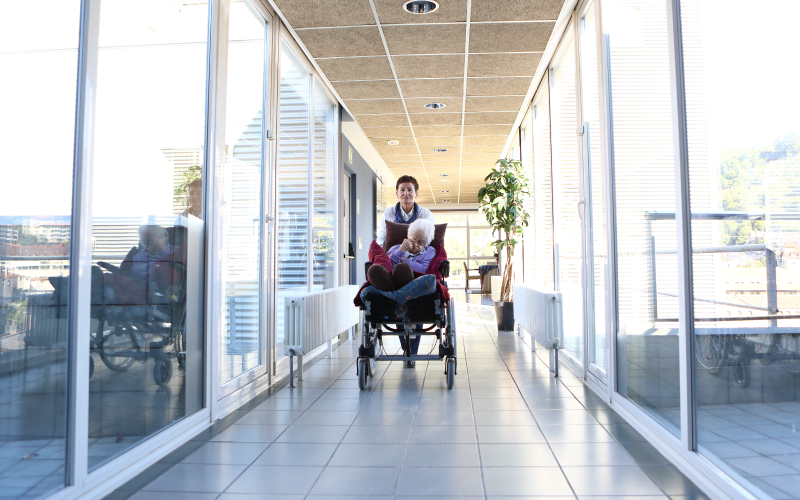 It is a retrospective study from 2009 to 2012 including those people who die in American veteran's hospitals, analyzing 57,753 people and answering 63% of the families. Patients with chronic kidney disease, neoplasms, cardiorespiratory insufficiency (chronic bronchopathy, COPD, or heart failure), dementia and frailty (including different diagnoses such as Parkinson's, stroke, hip fracture, delirium, pneumonia, incontinence, dehydration, cellulitis, syncope) are categorised. The main objectives to be measured in order to assess the quality of care depend on the consultation of palliative care teams in the last 3 months, the availability of DNR orders, the location of the death (hospital, ICU, nursing home) and the family's perception, which includes the attitude of the professionals towards the family's demands, information on therapeutic alternatives, emotional support and some variables regarding the frequency and intensity of pain.
A high percentage of patients with cancer or dementia consult palliative care teams (73%, 61.4% respectively) compared to less than 50% with organ disease; likewise, less than 10% of these patients die in intensive care units, compared to almost 30% of organ failures. The quality of care provided by families is higher in patients with neoplasms and dementia.
Despite the biases and methodological difficulties, as they are database analyses, it has been shown that an identification of the final phase of life and early planning in decision making increases the quality of care and life of patients with advanced diseases, limits the therapeutic effort, with greater satisfaction of the family members. Advances in raising awareness of care for patients with neoplasms and dementias should include those patients with advanced organ failure and fragility in order to adapt resources to the effectiveness and safety of the different interventions, considering the preferences of adequately informed patients.
Medicine is the art of probability and a science of uncertainty. W. Osler
* Quality of End-of-Life Care Provided to Patients With Different Serious Illnesses
Wachterman M. JAMA Intern Med. 2016;176(8):1095-1102.
Author
Doctor from Matia Fundazioa