Freepick
Lessons of Covid-19: When the pandemic tests you and you overcome it.
Hello, my name is Juandedios, although people usually call me Juande or Juampi. I am a native of Argentina, and destiny wanted to bring me by family circumstances to this land. That was 17 years ago. Now I have formed a family in San Sebastian and I work as a nursing assistant in Lamourous, a residential center where I have been working the night shift for 15 years. So, I see the dreams of the elderly people who live in this beautiful house located in the neighborhood of Intxaurrondo (Donostia).
I would like to share a few hints of what the arrival of Covid to the centers has meant through my personal experience. An experience that led me to join as a volunteer in a center where the coronavirus had managed to break through its doors. I hope you find it interesting.
A call, a decision
My story in Otezuri begins on a Thursday morning. Jabi, the director of Lamourous, called me to ask me if I could go to the Otezuri center in Zumaia. The virus had entered the center and they needed personnel to reinforce a staff that had been diminished by the contagion of some of the professionals.
I didn't even think about it and said: "Wherever it is necessary". I was aware of the complicated moment for the colleagues and residents of this home. I felt the need to help.
The journey to Zumaia from Zarautz turned out to be somewhat desolate. Only the sea could be seen at the side of the road. There was no one, just silence. Those were the days of a state of alarm.
I was nervous. I did not know what I was going to find, new colleagues, new residents, everything new.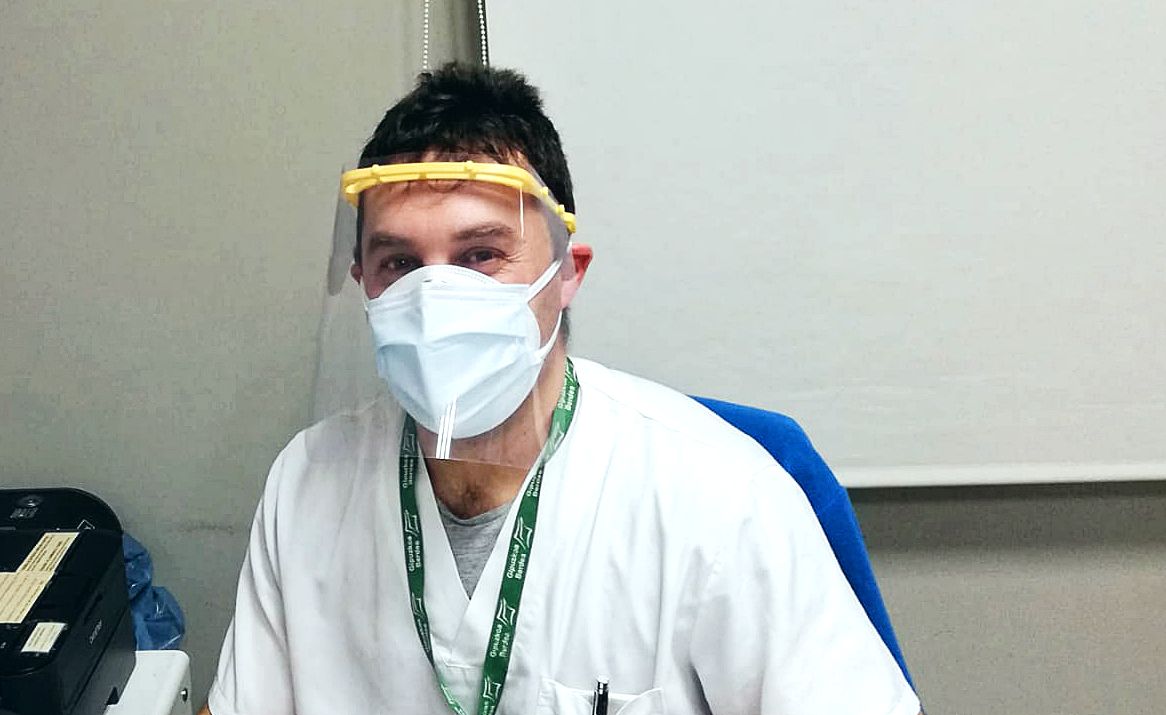 Change brings learning
The passing of the first night calmed me down a lot. As the days went by, I noticed the calm and patience of my colleagues. Aitor's good work, the complicity and sympathy of Martina, one of the residents. Lierni, Otezuri's director, was always as dedicated as anyone. She was kind enough to ask me how I had spent the first night. And what to say about the nurses. They amazed me. In spite of everything they had to attend to, the outbreaks, the sick leave,... they were there. 100% human quality.
The experience lasted a month and a week. From Otezuri I take with me another way of seeing things. Also the fact that I had to face very complicated situations, in my daily work, but also on a personal level.
It was very hard to return home day after day and find yourself confined to a room. You know you can't catch it. A lot goes into it. I hardly saw my wife and children, nor could I keep company with one of my aitonas, whom I take care of regularly.
Everything was disinfecting from the time I arrived until the time I left.
Every time I took the car to go to Otezuri, I said goodbye to my family and prayed that everything would go well. Arrival at the center was also a ritual. At the entrance, I would just look at the sky and walk in. I remember those days I held on to my beliefs.
I can't forget the moment when I was told about the positive report of a woman I had accompanied the night before. I was protected, but the fear of catching the bug and becoming an agent of infection is always there. Fortunately the tests I was given always came back negative.
As things got better at home, and the virus seemed to be under control, I began to glimpse a return to Lamourous.
During those last days, I tried to encourage my new companions not to let their guard down. Before leaving, I wrote a letter to thank them for their welcome, their affection, their patience and professionalism. They had made me feel like one of them.
A few weeks later I received a gift bag and a thank you card from Otezuri with a beautiful dedication that I will always keep with me.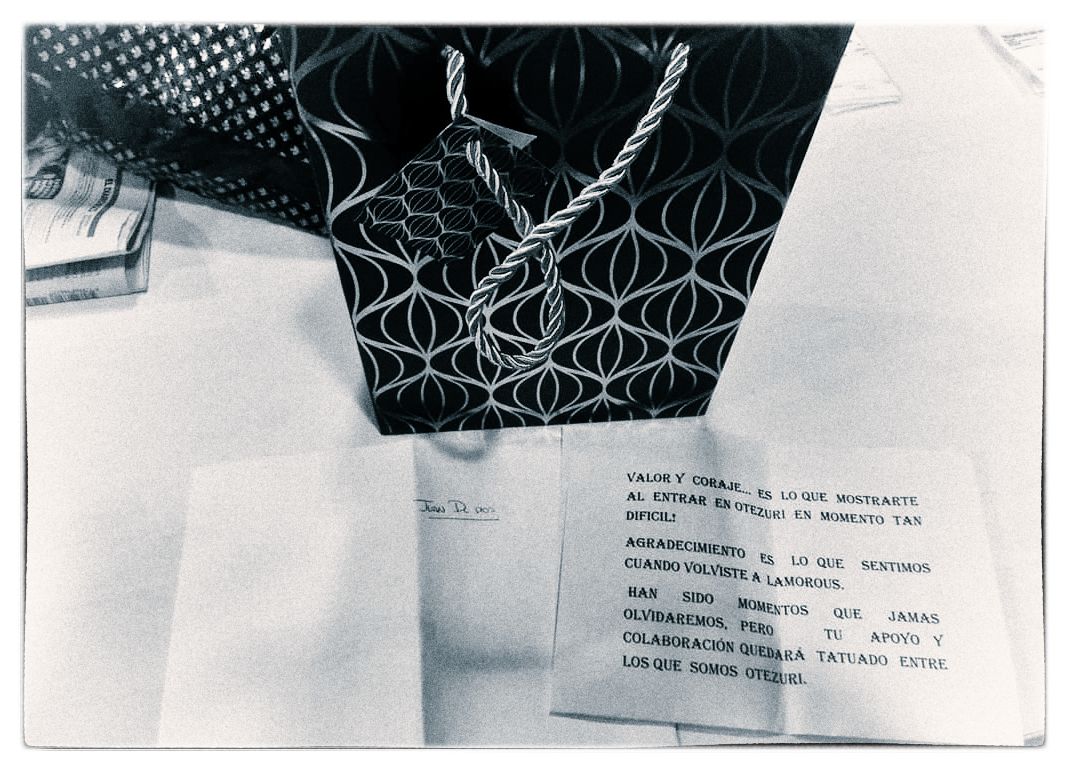 Lo vivido me hace pensar en la importancia, ahora y más que nunca, de estar juntos. Cuidar los unos de los otros nos hace más fuertes. Nos hace mejores personas. What I have experienced makes me think about the importance, now and more than ever, of being together. Taking care of each other makes us stronger. It makes us better people.
Thank you Otezuri.